Instagram are encouraging brands and influencers to be more transparent with paid partnership agreements and have introduced a new branded content tagging tool to tackle the issue.
A new header on posts and stories will appear when a commercial relationship is in place and hopes to stem any confusion about how to label a post an advertisement. Currently some users use #AD, some use #Sponsored and some do not label a paid for post at all, going against the ASA guidelines.
The tool makes it easier for your followers and those of popular Instagrammers to know when a post has been paid for.
Here's how it's going to look: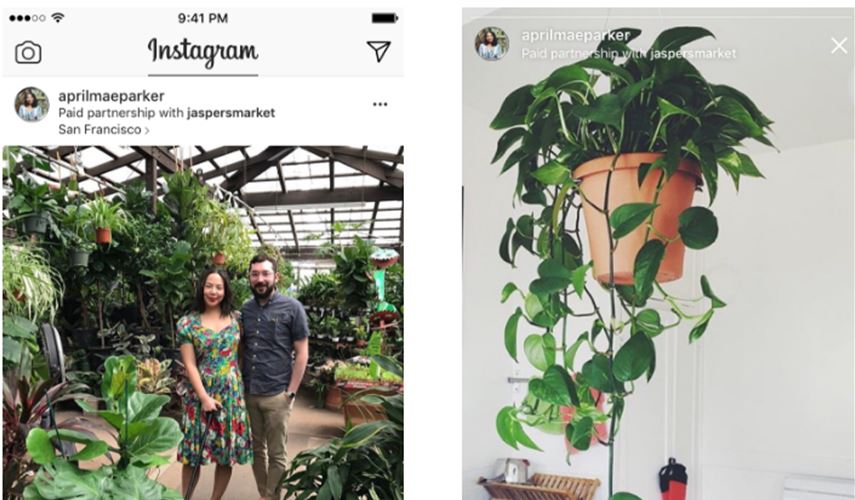 This is the first time that Instagram has adopted a branded content policy and as part of this update Instagram have also introduced a 'Partner Approvals' tool, specifically for businesses Instagram accounts. You will now be able to decide and approve partners who are able to tag you in their posts.
What does it mean if you're a business?
Social media campaigns can be a fuzzy area when it comes to advertising guidelines and you don't want to get into trouble with the Advertising Standards Agency. It will ensure best practice and guarantee that branded content partnerships are following guidelines and being labelled clearly.
There are some influencers and businesses who aren't aware that paid for content is an advertisement and there are regulations to follow. Instagram is making this grey area a lot clearer so that everyone is on the same page!
How might it help my Instagram campaign?
If you have a campaign in place where you are working with multiple influencers the "partner approval" tool will make it much easier to see what posts you have been tagged in.
It will also make it easier and clearer to track engagements and look at what has and hasn't been successful. You can then use this against your business goals and objectives to improve future Instagram campaigns.
Partner approvals will also provide businesses with access to insights such as the reach and engagement (likes, comments) of posts which you can access in your Facebook Page Insights. For Instagram Stories, you will have a 14-day window to see the following metrics: reach, taps forward, taps backward, replies and exits.
How do I set it up?
Instagram have made it very simple to set up the feature which you can access in your business settings -the screen shot below takes you through the steps: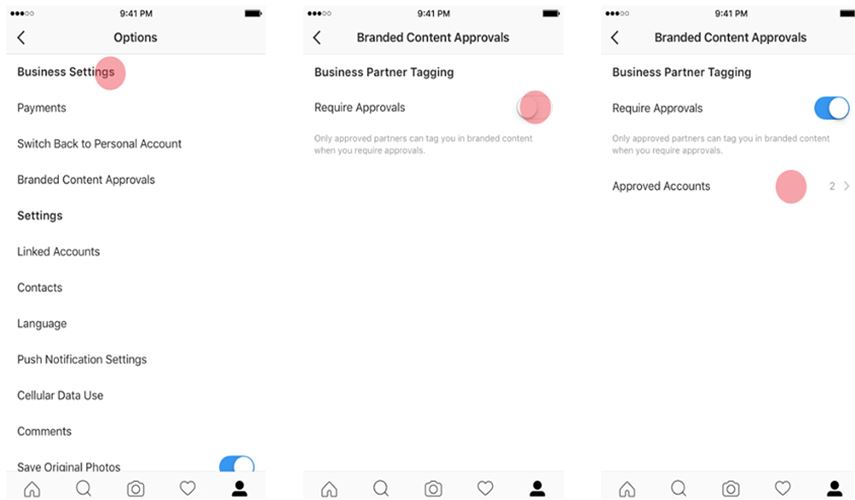 For more detail head to the Instagram Business Blog.
If you are looking to set up a social media campaign for your business, on Instagram or another platform, please get in touch and see how we can help with paid-for and organic activity!